---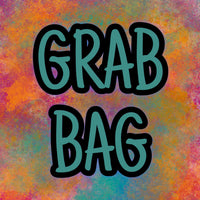 Grab bags may contain solids, holidays, characters, fun patterns and more. Duplicates are possible when purchasing more than 1 bundle but I will do my best to avoid that.
Grab bags contain 5 big bows for $15.
Please leave clip or nylon in the notes at checkout. If you don't leave a note I will automatically put them on clips.